We're here to help! If you need assistance, have a question, comment or suggestion, just drop us a note in the form below or give us a call at 415.614.5500
We will be in touch within 24 business hours.
Archdiocesan Directory
Search for chancery employees and priests of the Archdiocese of San Francisco. Type in a name, or a department to get started.
Sr. Alma
Holy Angels Preschool
Holy Angels Preschool
650 325 7304
20 Reiner St.
Colma, California 94014
Fr. Kazimierz Abrahamczyk, SVD
All Souls Parish
All Souls Parish
650-871-8944
315 Walnut Avenue
South San Francisco, California 94080
Fr. Moises Agudo
Vicar for Spanish Speaking
415-282-1652
Saint Peter Parish
1200 Florida Street
San Francisco, California 94110
Office of the Vicar for Clergy
1 PETER YORKE WY
SAN FRANCISCO, California 94109
Fr. Arturo Albano
Saint Mary's Cathedral
Saint Mary's Cathedral
415-567-2020
1111 Gough Street
San Francisco, California 94109-6686
Mrs. Sharon Allen
Saint Stephen School
Saint Stephen School
415-664-8331
401 Eucalyptus Dr.
San Francisco, California 94132
Rachel Alvelais
Serra Clergy House Manager
(650) 3581566
455 W 20th Ave.
San Mateo, California 94403
Sr. Alma Amancio
Holy Angels School
Holy Angels School
650-755-2712
20 Reiner St.
Colma, California 94014
Ms. Caitha Ambler
Woodside Priory Middle School
Woodside Priory Middle School
650.851.6156
302 Portola Rd.
Portola Valley, California 94028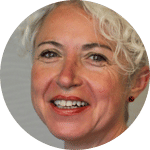 (415) 614-5695
Archdiocese of San Francisco Chancery
1 PETER YORKE WAY
SAN FRANCISCO, California 94109
Metropolitan Tribunal
One Peter Yorke Way
San Francisco, California 94109
Fr. Roberto Andrey
Saint Patrick Parish
Saint Patrick Parish
415-421-3730
756 Mission Street
San Francisco, California 94103
Fr. Christian Anyanwu
Church of the Nativity
Church of the Nativity
650-323-7914
210 Oak Grove Avenue
Menlo Park, California 94025
Fr. Erick Arauz
Sacred Heart Parish
Sacred Heart Parish
415-663-1139
10189 State Route, #1
Olema, California 94950
Sr. Celeste Arbuckle, SSS
Director of Faith Formation
(415) 614-5652
Office of Faith Formation
1 Peter Yorke Way
San Francisco, California 94109
Archdiocese of San Francisco Chancery
1 PETER YORKE WAY
SAN FRANCISCO, California 94109
Fr. John Burk Ardis Ardis, CSP
Old Saint Mary's Parish
Old Saint Mary's Parish
415-288-3800
660 California Street
San Francisco, California 94108
Fr. Jorge Arias Salazar
Saint Matthew Parish
Saint Matthew Parish
650-344-7622
1 Notre Dame Avenue
San Mateo, California 94402
Mrs. Megan Armando
Saint Charles School
Saint Charles School
(650) 593-1629
850 Tamarack Ave.
San Carlos, California 94070
Ms. Maureen Arnott
Our Lady of Mount Carmel Preschool
Our Lady of Mount Carmel Preschool
650 366 6587
601 Katherine Ave.
Redwood City, California 94062
Fr. Paul Arnoult
Saint Cecilia Parish
Saint Cecilia Parish
415-664-8481
2555 17th Avenue
San Francisco, California 94116
(415)614-5650
Archdiocese of San Francisco Chancery
1 PETER YORKE WAY
SAN FRANCISCO, California 94109
Office of Faith Formation
1 Peter Yorke Way
San Francisco, California 94109
Fr. O. Alejandro Baez
Saint Agnes Parish
Saint Agnes Parish
415-487-8560
1025 Masonic Avenue
San Francisco, California 94117
Fr. John Balleza
Contemplatives of Saint Joseph Monastery
Contemplatives of Saint Joseph Monastery
415-823-3256
377 Willow Ave. COSJ Monastery
South San Francisco, California 94080
Ms. Tina Baluyut
Saint Paul Littlest Angel Preschool
Saint Paul Littlest Angel Preschool
415.341.6040
221 Valley St.
San Francisco, California 94131
Mrs. Patricia Bandel
Saint Catherine of Siena School
Saint Catherine of Siena School
650.307.2572
1300 Bayswater Ave.
Burlingame, California 94010
Mrs. Kelly Banks
Tiny Knights Preschool at St. Gabriel
Tiny Knights Preschool at St. Gabriel
415 566 8955
2550 41 St. Ave.
San Francisco, California 94116
(415)614-5689
Archdiocese of San Francisco Chancery
1 PETER YORKE WAY
SAN FRANCISCO, California 94109
Office of I.T. and Parish Services
1 PETER YORKE WAY
SAN FRANCISCO, California 94109
(415) 614-5524
1 PETER YORKE WY
SAN FRANCISCO, California 94109
Ms. Michelle Basile
Saint Timothy School
Saint Timothy School
650-342-6567
1515 Dolan Ave.
San Mateo, California 94401
Ms. Theresa Bayze
Father Sauer Academy (St. Ignatius College Prep.)
Father Sauer Academy (St. Ignatius College Prep.)
2001 37th Avenue
San Francisco, California 94116
Mrs. Gina Beal
Saint Gabriel School
Saint Gabriel School
415-566-0314
2550 41st Ave.
San Francisco, California 94116
(415) 614-5538
One Peter Yorke Way
San Francisco, California 94109
(415) 614-5586
1 PETER YORKE WAY
SAN FRANCISCO, California 94109
Mrs. Mary Boland
Saint Veronica School
Saint Veronica School
650-589-3909
434 Alida Way
So San Francisco, California 94080
Fr. Eugeniusz Bolda, SCh
Church of the Nativity
Church of the Nativity
415-252-5799
245 Linden Street
San Francisco, California 94102
Fr. Gregory Bonfiglio, SJ
Saint Ignatius Parish
Saint Ignatius Parish
415-422-2188
650 Parker Avenue
San Francisco, California 94118
Ms. Marie Bordeleau
Saint Hilary School
Saint Hilary School
415-435-2224
765 Hilary Drive
Tiburon, California 94920
Fr. Bill Brady
Saint Emydius Parish
Saint Emydius Parish
415-587-7066
286 Ashton Avenue
San Francisco, California 94112
Mrs. Francesca Brake
Sacred Heart Lower & Middle
Sacred Heart Lower & Middle
650-473-4041
150 Valparaiso Ave.
Atherton, California 94027
Mr. Kevin Brenner
Stuart Hall for Boys
Stuart Hall for Boys
415.292.3118
2222 Broadway St.
San Francisco, California 94115
Fr. Michael Brillantes
Saint Bruno Parish
Saint Bruno Parish
650-588-2121
555 W. San Bruno Avenue
San Bruno, California 94066
Natalie Brosnan
Mercy B. High School
Mercy B. High School
650-245-1747
El Camino Real #2
Burlingame, California 94010
Fr. William Brown
Saint Anselm Parish
Saint Anselm Parish
415-453-2342
97 Shady Lane
Ross, California 94957
Ms. Jen Bruzzone
Our Lady of Mount Carmel School
Our Lady of Mount Carmel School
650-366-6127
301 Grand St
Redwood City, California 94062
Fr. Tho Bui
Saints Peter and Paul Parish
Saints Peter and Paul Parish
415-421-0809
666 Filbert Street
San Francisco, California 94133
Fr. Sebastine Bula
Saint Cecilia Parish
Saint Cecilia Parish
415-664-8481
2555 17th Avenue
San Francisco, California 94116
Jeffrey Burgos
Our Lady of Mercy Preschool
Our Lady of Mercy Preschool
650 756 4916
7 Elmwood Dr.
Daly City, California 94015
Mr. Jeffrey Burgos
Our Lady of Mercy School
Our Lady of Mercy School
415.342.3462
7 Elmwood Dr.
Daly City, California 94015
Francesca Burke
Sacred Heart Preschool & Kindergarten
Sacred Heart Preschool & Kindergarten
650 322 1866
150 Valparaiso Ave.
Atherton, California 94027
(415) 614-5528
One Peter Yorke Way
San Francisco, California 94109
Dr. Gary Cannon
Sacred Heart Cathedral Prep
Sacred Heart Cathedral Prep
415-775-6626
1055 Ellis St.
San Francisco, California 94109
(415) 614-5623
Archdiocese of San Francisco
One Peter Yorke Way
San Francisco, California 94109
Legal Department
1 PETER YORKE WAY
SAN FRANCISCO, California 94109
(415) 614-5502
One Peter Yorke Way
San Francisco, California 94109
Fr. Daniel Carter
Our Lady of Lourdes Parish
Our Lady of Lourdes Parish
415-285-3377
1715 Oakdale Avenue
San Francisco, California 94124
Fr. Nicholas Case
Saint Catherine of Siena Parish
Saint Catherine of Siena Parish
650-344-6884
1310 Bayswater Avenue
Burlingame, 94010
Alice Chan
Finance/Pastoral Ministry-Administrative Assistant
(415) 614-5574
1 Peter Yorke Way
San Francisco, California 94109
Fr. Arsenio Cirera
Saint Bartholomew Parish
Saint Bartholomew Parish
650-347-0701
600 Columbia Drive
San Mateo, California 94402
Fr. Ed Coleman
Saint Ignatius Parish
Saint Ignatius Parish
415-422-2188
650 Parker Avenue
San Francisco, California 94118
Mrs. Lydia Collins
Saint Raphael School
Saint Raphael School
415-454-4455
1100 Fifth Ave.
San Rafael, California 94901
Mrs. Maria Collins
Saint Thomas the Apostle School
Saint Thomas the Apostle School
650-255-0183
3801 Balboa St.
San Francisco, California 94121
(415) 614-5593
Archdiocese of San Francisco
One Peter Yorke Way
San Francisco, California 94109
Office of Marriage & Family Life
1 PETER YORKE WAY
SAN FRANCISCO, California 94109
Gavin Colvert
Stella Maris Academy K-8
Stella Maris Academy K-8
978.235.2058
4420 Geary Blvd.
San Francisco, California 94118
Sr. Rosina Conrotto
Dir. Office of Religious Women
(415) 614-5535
Archbishop Riordan High School
175 Phelan Ave
San Francsico, California 94112
Office of Consecrated Life
1 PETER YORKE WAY
SAN FRANCISCO, California 94109
Abp. Salvatore Cordileone
415-614-5500
Archdiocese of San Francisco Chancery
1 PETER YORKE WAY
SAN FRANCISCO, California 94109
Office of the Archbishop
1 PETER YORKE WAY
SAN FRANCISCO, California 94109
Fr. Margarito (Jose) Corral
Our Lady of the Pillar Parish
Our Lady of the Pillar Parish
650-726-4674
400 Church Street
Half Moon Bay, California 94019
Ms. Amy Costa
Our Lady of Angels School
Our Lady of Angels School
650.759.2288
1328 Cabrillo Ave.
Burlingame, California 94010
(415) 614-5518
Archdiocese of San Francisco
One Peter Yorke Way
San Francisco, California 94109
Office of Finance
One Peter Yorke Way
San Francisco, California 94109
(415) 614-5500
Archdiocese of San Francisco
One Peter Yorke Way
San Francisco, California 94109
Office of Administrative Services (Building)
1 PETER YORKE WAY
SAN FRANCISCO, California 94109
Fr. Brendan Cudden, OP
Saint Raymond Parish
Saint Raymond Parish
650-323-1755
1100 Santa Cruz Avenue
Menlo Park, California 94025
Ms. Lysette Cukar
Our Lady of Angels Preschool
Our Lady of Angels Preschool
650 343 3115
1341 Cortez Ave.
Burlingame, California 94010
Mrs. Sarah Currier
Ecole Notre Dame des Victoires
Ecole Notre Dame des Victoires
415.793.9375
659 Pine St.
San Francisco, California 94108
Mrs. Sarah Currier
Ecole Notre Dame des Victoires
Ecole Notre Dame des Victoires
415.793.9375
659 Pine St.
San Francisco, California 94108
(415) 614-5583
Archdiocese of San Francisco
One Peter Yorke Way
San Francisco, California 94109
Office of Development
One Peter Yorke Way
San Francisco, California 94109
Ms. Lara De Guzman
Our Lady of the Visitacion School
Our Lady of the Visitacion School
650 238 8600
785 Sunnydale Ave.
San Francisco, California 94134